FEA Air Cargo Pallet" 54 x 88"
The PalNet FEA air cargo pallet is common in the aviation industry. It performs reliable in its day to day business around the world.
The FEA pallet is made of a high resistant aluminium sheet (alloy 7021-T6) and four edge rails (alloy 7020-T6) with a continuous seat track according to MS 33601A. The four edge rails are forming a frame around the sheet. The sheet and the edge rails are connected by high tensile aluminium forged corners and stainless steel rivets around the perimeter of the edge rail frame. Due to the non- welded construction, damaged edge rails are easy to replace.
Data:
| | |
| --- | --- |
| Pallet Code | FEA |
| Size | 54" x 88" |
| Part-Number | 25Z12-() |
| MGW | 1,250 kg / 2,756 lbs |
| Tare weight | |
| 4.0 mm sheet | 44 kg / 97 lbs |
| Documentation | CMM and IPL are available on request |
| Certified by | Non |
| Release certificate | CofC |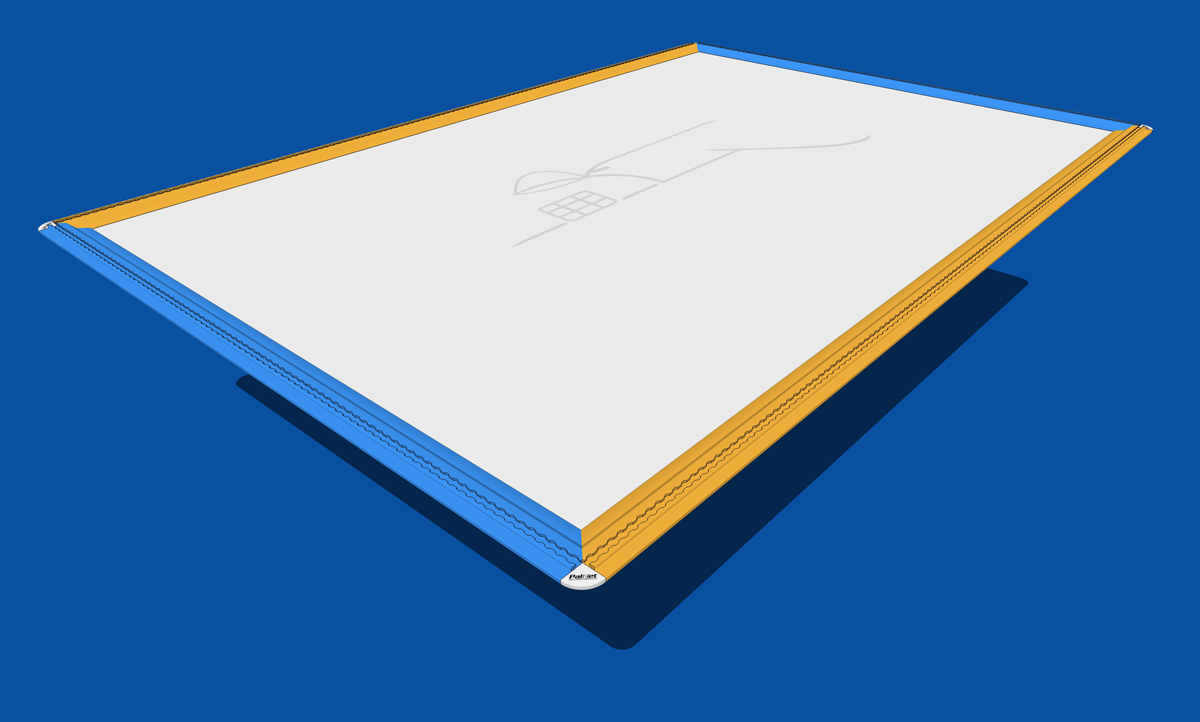 PaNet offers you besides its standard configuration options on your FEA pallets such as:
Colored edge rails and corners
your airline logo on the base sheet
net attachment points lacquered in your preferred color
Permanently attached net
IATA Codes lasered on red inserts on all four sides
attached Bluetooth module
Barcodes/QR codes as sticker
All options can be discussed with our sales team.
Get in touch with us.