PGF Air Cargo Pallet 96" x 238.5"
The PalNet PGF air cargo pallet is the most reputed heavy duty pallet on the market right now. Due to its long lifetime, easy repair methods and short lead time. It performs reliable in the day to day business around the world.
The pallet consists of a frame of strong extrusions along the perimeter of the pallet. Horizontally the edge rails have a continuous seat track, vertically the seat track is equipped with 3-g holes between the side lock blocks. The PGF pallet core consists of 6 longitudinal double-t-stringers as stiffeners which are connected to the pallet frame. The top and bottom sheets are riveted to the PGF pallet frame and the stiffeners by heavy duty blind rivets with a diameter of 6.4mm. The corners with the marine pins to accommodate ISO corners are of solid aluminium. The side lock blocks are vertically attached to the edge rails by bolts and nuts.
Data:
| | |
| --- | --- |
| IATA | PGF |
| Part-Number | 25G01-ISO-() |
| Size | 96" x 238.5" |
| MGW | 13,608 kg / 30,000 lbs |
| Tare weight | |
| 4.5 mm sheet | 551 kg / 1,215 lbs |
| NAS 3610-Code | 2G1P |
| Documentation | CMM and IPL are available on request |
| Certified by | EASA, FAA, and CAAC |
| Release Certificate: | EASA Form One |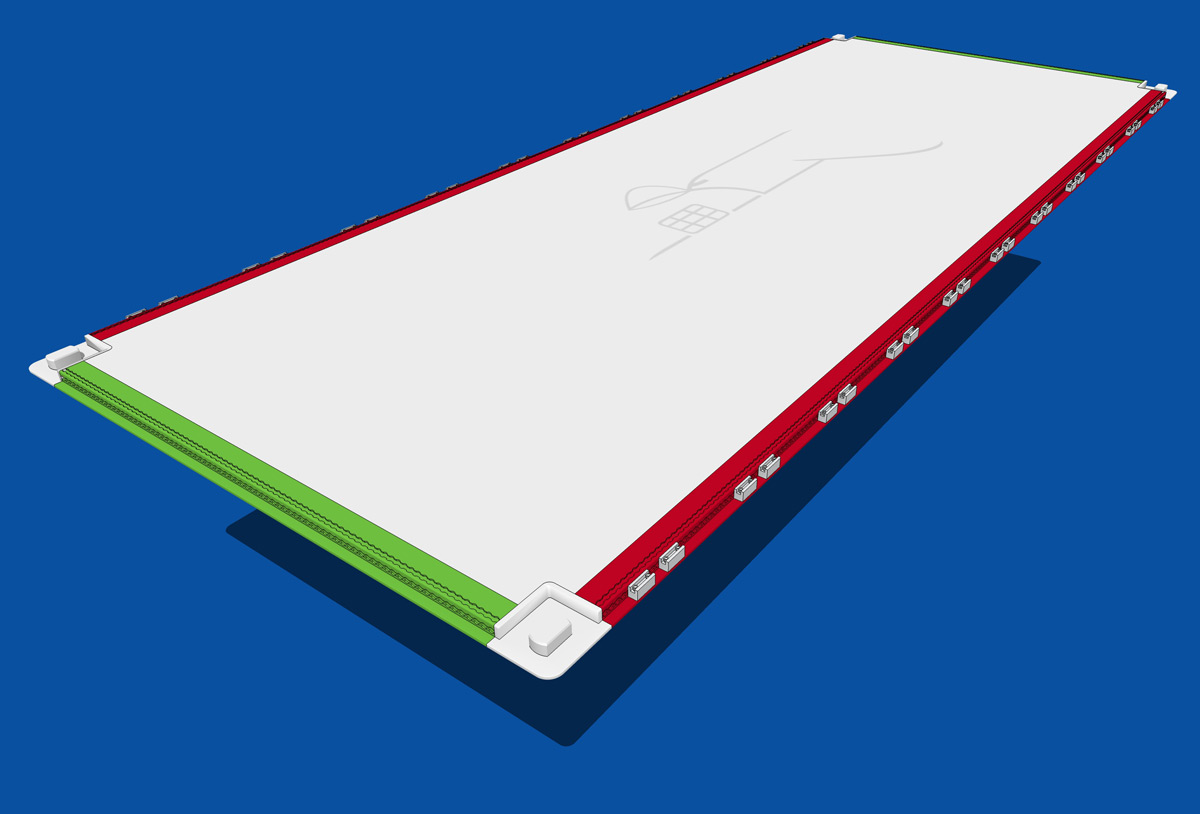 PaNet offers you besides its standard configuration options on your PGF pallets such as:
Colored edge rails and corners
your airline logo on the base sheet
net attachment points lacquered in your preferred color
IATA Codes engraved on red inserts on all four sides
attached Bluetooth module
Barcodes/QR codes as sticker
Permanently attached net
All options can be discussed with our sales team.
Get in touch with us.