2016
WCS Abu Dhabi

PalNet will attend the 11th World Cargo Symposium in Abu Dhabi on March 14 - March 16, 2017. Come and vist us at booth #409.
IATA Award 15 Years
PalNet received Award from IATA for 15 years Strategic Partnership.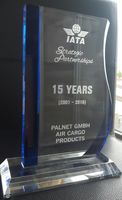 CHEP Certificate of Appreciation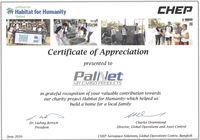 Inter Airport Singapore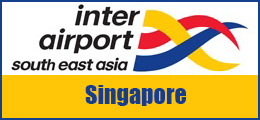 PalNet will attend the inter airport south east asia from 15-17th February 2017 in Singapore.
Come and vist us at our booth #G63.
SAE Meeting
PalNet will attend the SAE Meeting in San Antonio from 18th to 19th October
ULD CARE Annual Conference 2016
PalNet will attend the ULD Care Meeting on August 29 - September 1, 2016 in Los Angeles, California.
IATA / SAE Meeting Geneva
On 12-13 April the SAE Meeting in Geneva will be held in connection with the 42nd IATA ULD Board Meeting on 13-14 April 2016 in Geneva,Switzerland. PalNet will attend both events.
World Cargo Symposium

PalNet will attend the 10th World Cargo Symposium on 15-17 March 2016 in Berlin. Please visit us on our stand #27 where we will present our new container.